Thơ Mưa
Thơ Mưa is a poetry collection written by Cao Nguyên. To celebrate the book's twenty-fifth anniversary, the author wanted to release a digital edition to share with his friends, relatives, and readers around the world. To reach as many readers as possible, making a responsive website for the book is the ideal solution. Anyone with an internet connection can access the book.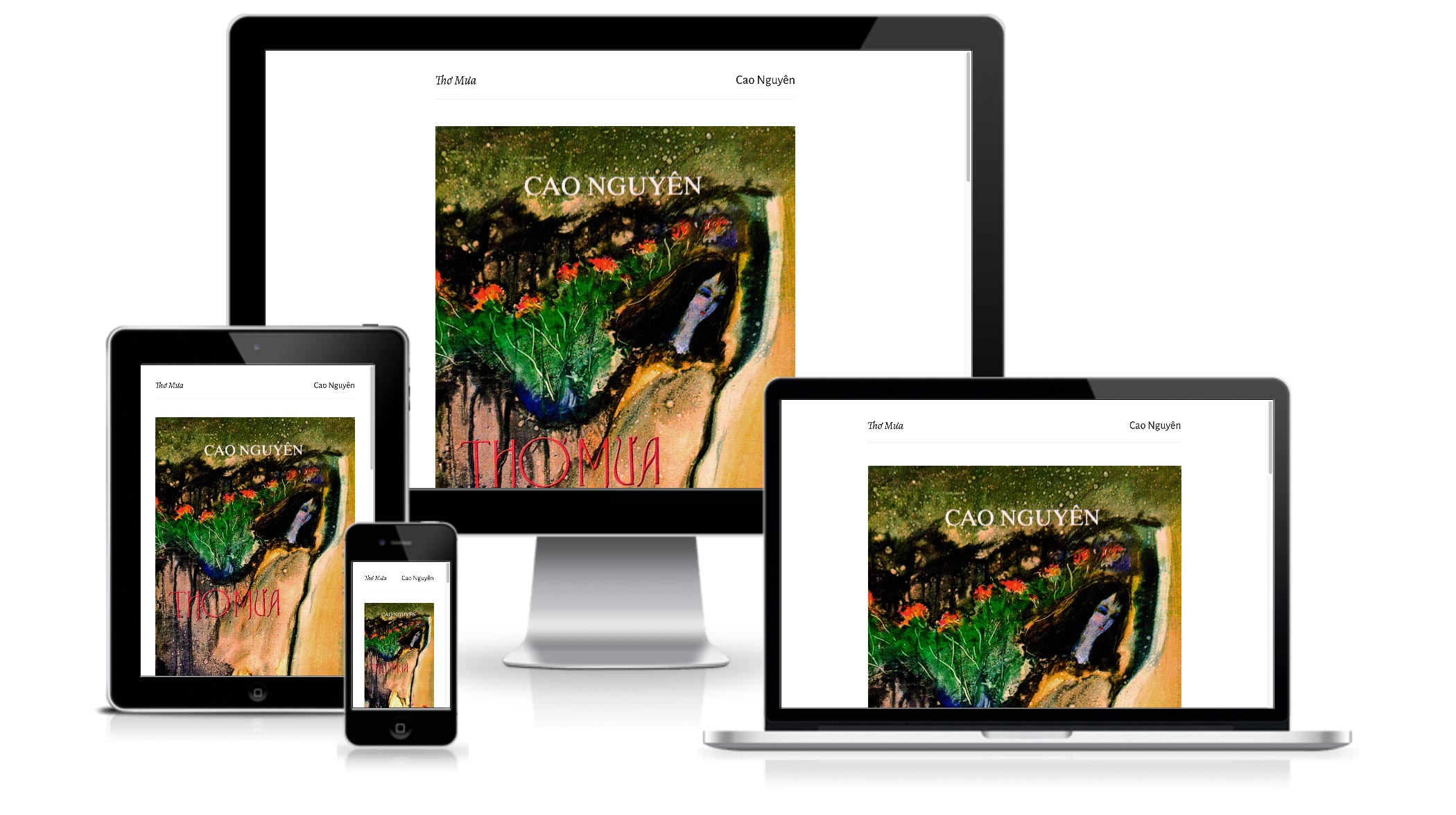 Process

Since reading experience is the first priority, typography plays an essential role in the design. The typeface has to be readable, legible, and poetic. In addition, the diacritical marks must be well-integrated with the Latin alphabet for Vietnamese characters. To meet the requirements, I selected Alegreya and its companion, Alegreya Sans, both by Juan Pablo del Peral. This web-based book is not only to showcase Vietnamese poetry, but also Vietnamese typography. It is my pleasure to share it with you.
Praise
I entrusted my poems to Donny because of his love and reverence for the Vietnamese language and poetry, and he did not disappoint. His mastery in web designing was very evident in thomua.com.
– Cao Nguyên, Author