Thinkpoint
After thirty years of working in-house for a trade association, Jim Van Meer started his own Thinkpoint Creative, the intersection of design thinking and design doing. He invited me to join the agency as the Web & UI/UX Director. Our first order of business was to work together on our web presence.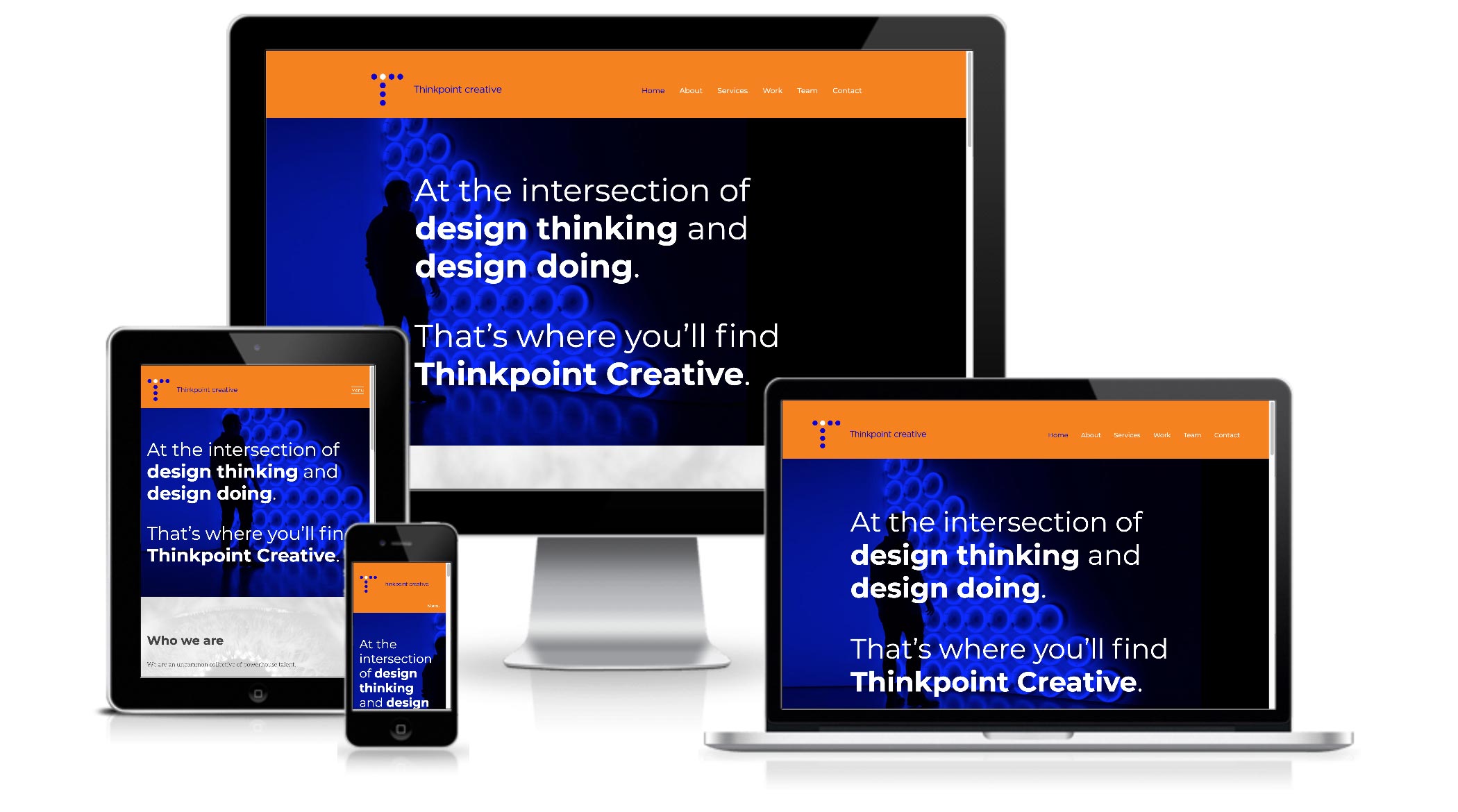 The Team
Thinkpoint is a diverse, hands-on team built of creative directors, strategists, design thinkers, writers, art directors, designers, and UI/UX experts.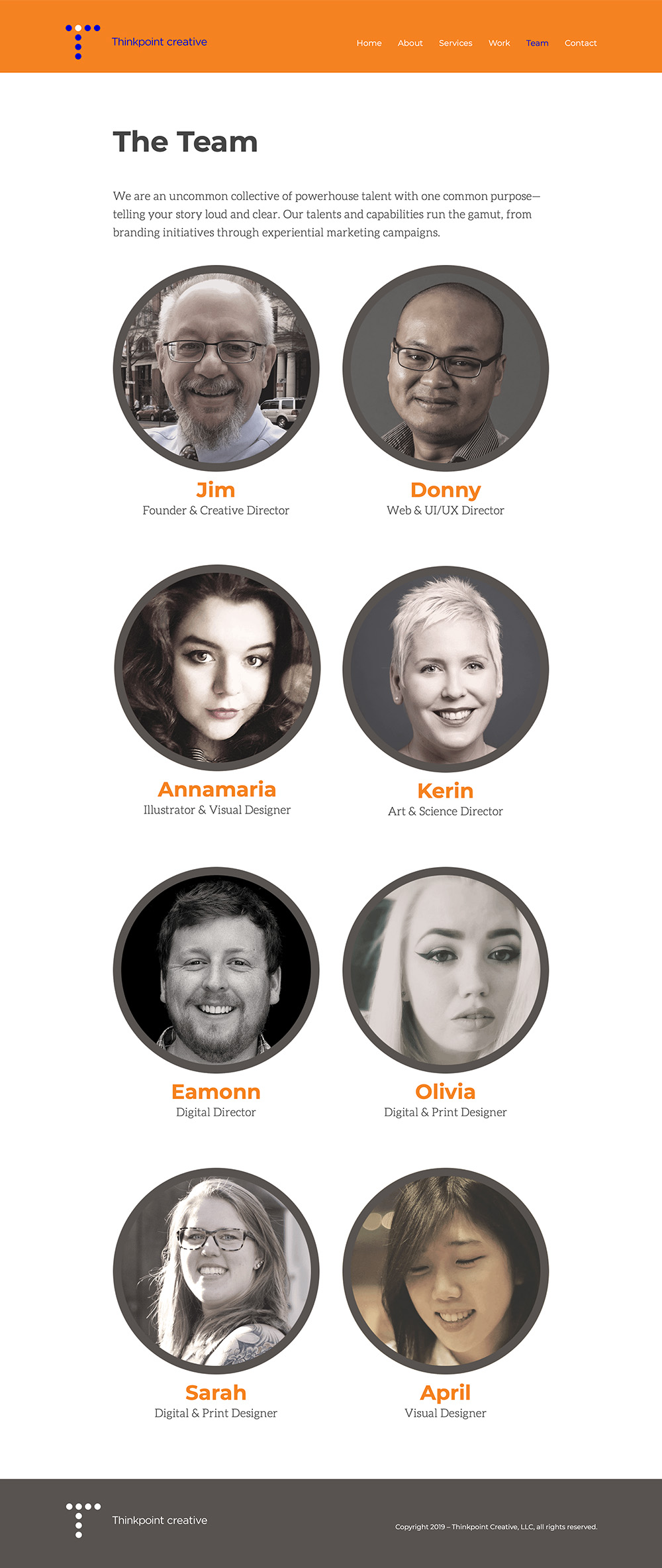 The Work
Thinkpoint helps clients tell their story in a new, insightful way and provide clarity in an all-too-often cacophonous world. Its project ranges from branding and identity to integrated marketing campaigns.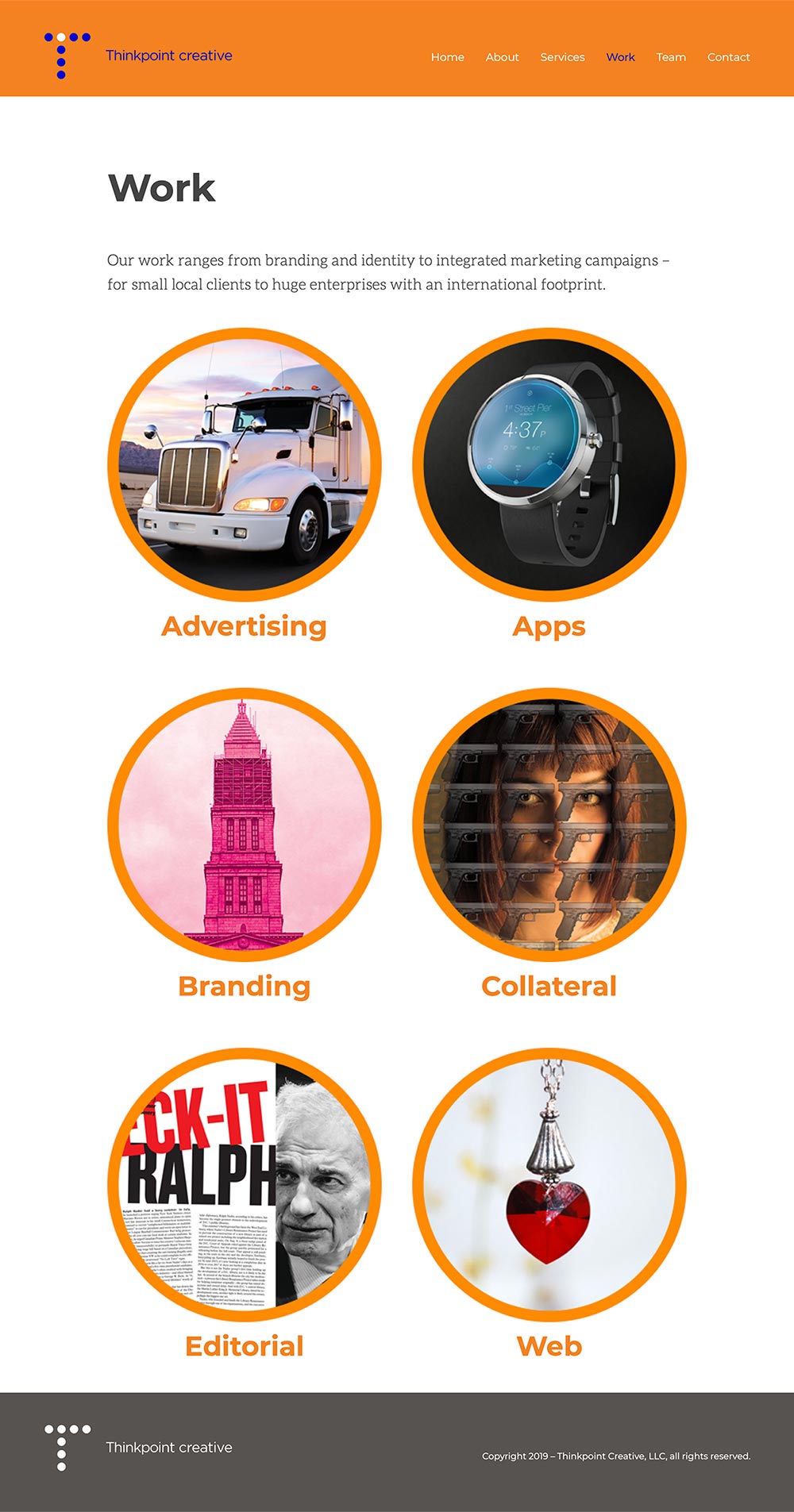 The Web
My contribution to the team is web design and development. My area of expertise includes user-centered experience, accessibility, usability, and online art direction.

The Design
Van Meer designed the site using Illustrator and I transformed his vision into responsive pages. The site is built using HTML, CSS, and a dash of PHP. The typefaces are Montserrat, designed by Julieta Ulanovsky, and Aleo, designed by Alessio Laiso and Kevin Conroy.