Kristin Bair
I have the pleasure of working with Kristin Bair to promote all three of her novels: Thirsty (September, 2009), The Art of Floating (April, 2014), and now Agatha Arch Is Afraid of Everything (November, 2020). With the release of her new book, she wanted a new website. Her goal is to have everything in one place.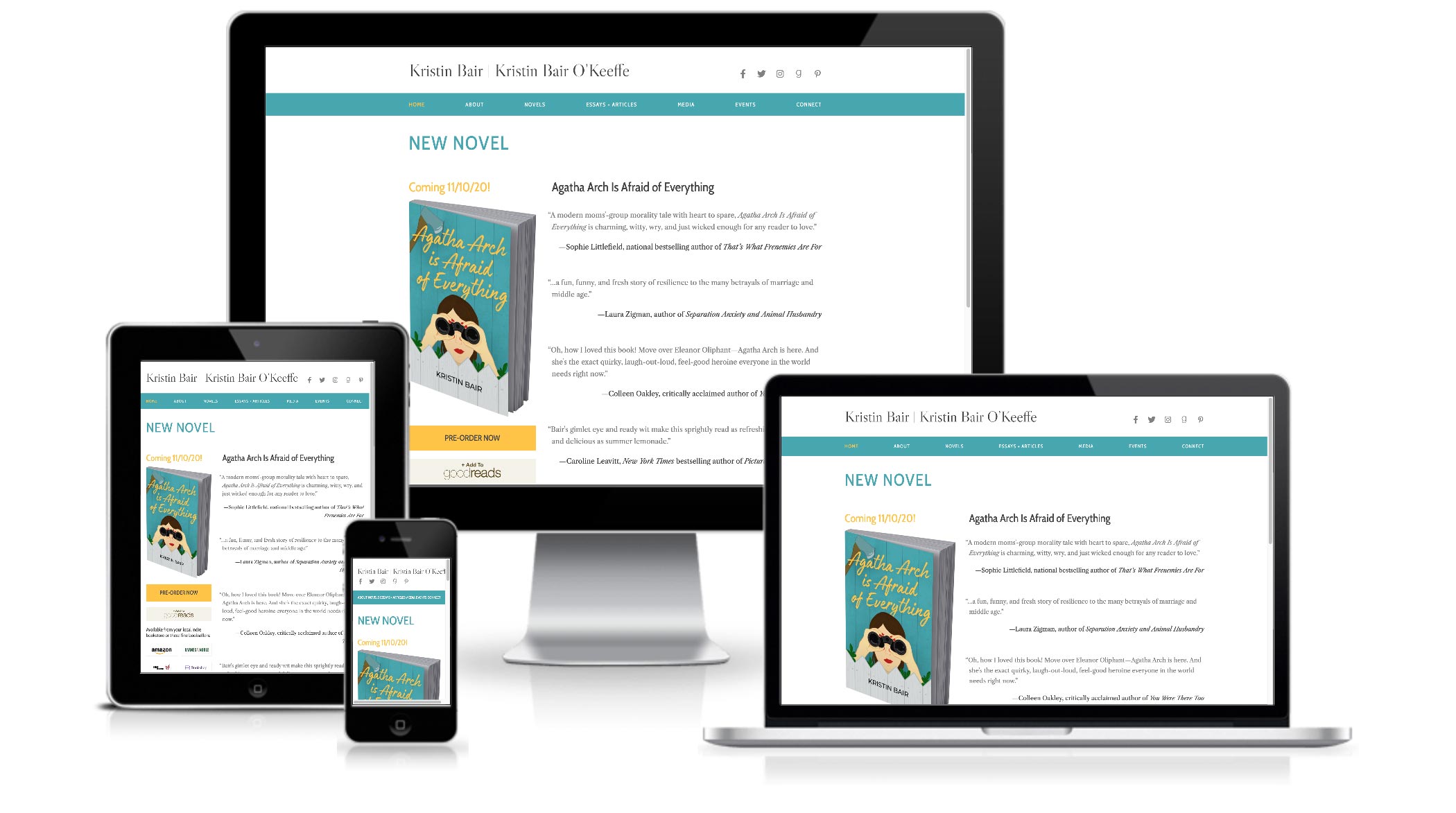 Website Design
I revamped her website to draw attention to her new novel and to simplify her online presence. Readers can order her new book, find out her upcoming events, connect with her on social media, or sign up for her newsletter. The new design is clean and simple. The user experience is straightforward and intuitive. The color scheme is drawn from the cover of Kristin's new novel.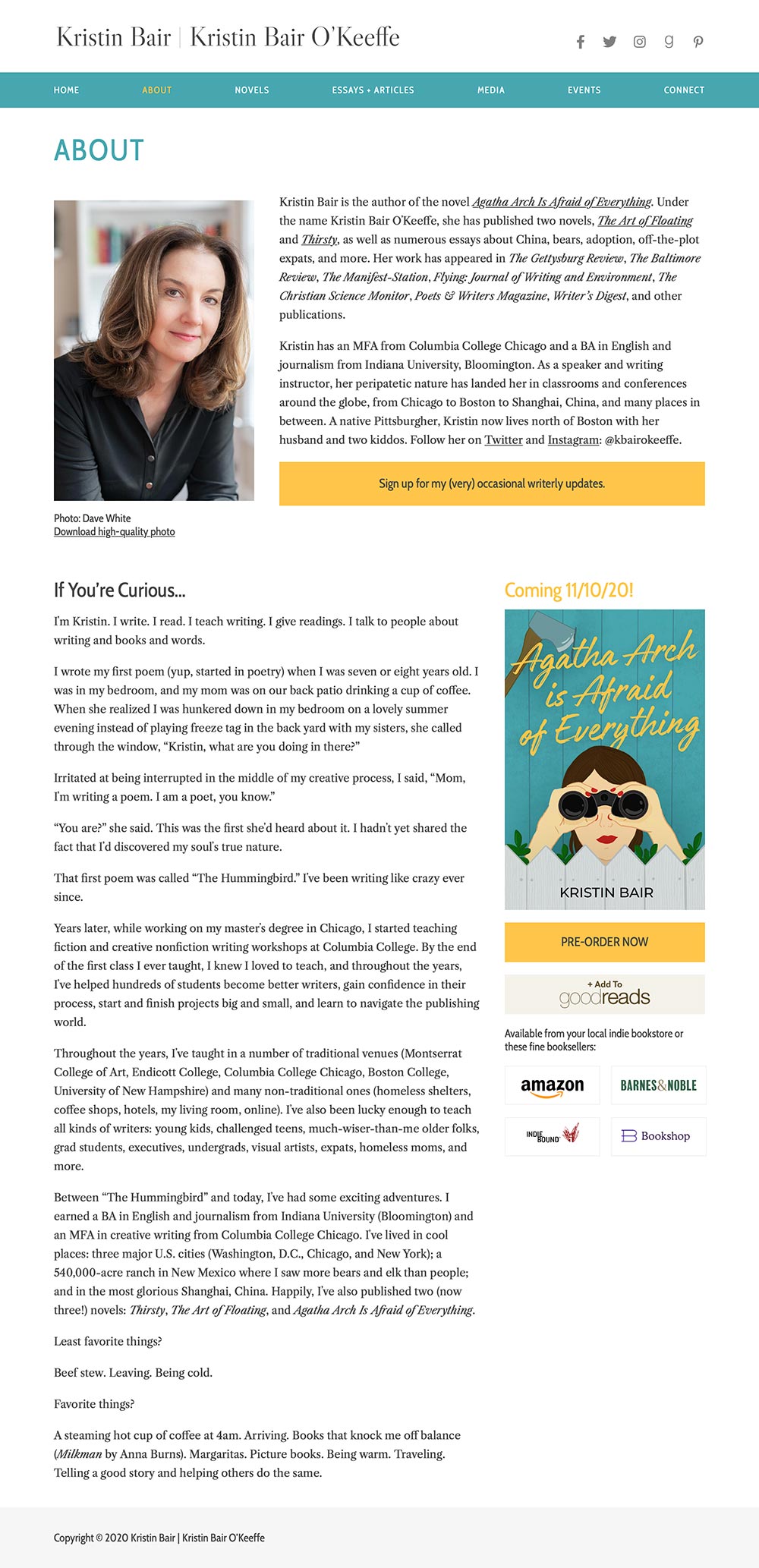 Typography
For the main text, I chose Libre Calson Text, by Impallari Type, for the literary quality. To compliment Libre Calson, I picked Cabin Condense, also by Impallari Type, for headings and user interface.