Le Mekong Cuisine
Five years after the initial launch, Le Mekong Cuisine rehired me to optimize its site for mobile experiences. I took the opportunity to rewrite its HTML and CSS from scratch. The new markups are cleaner and leaner. The responsive layout makes it easy to access on various devices.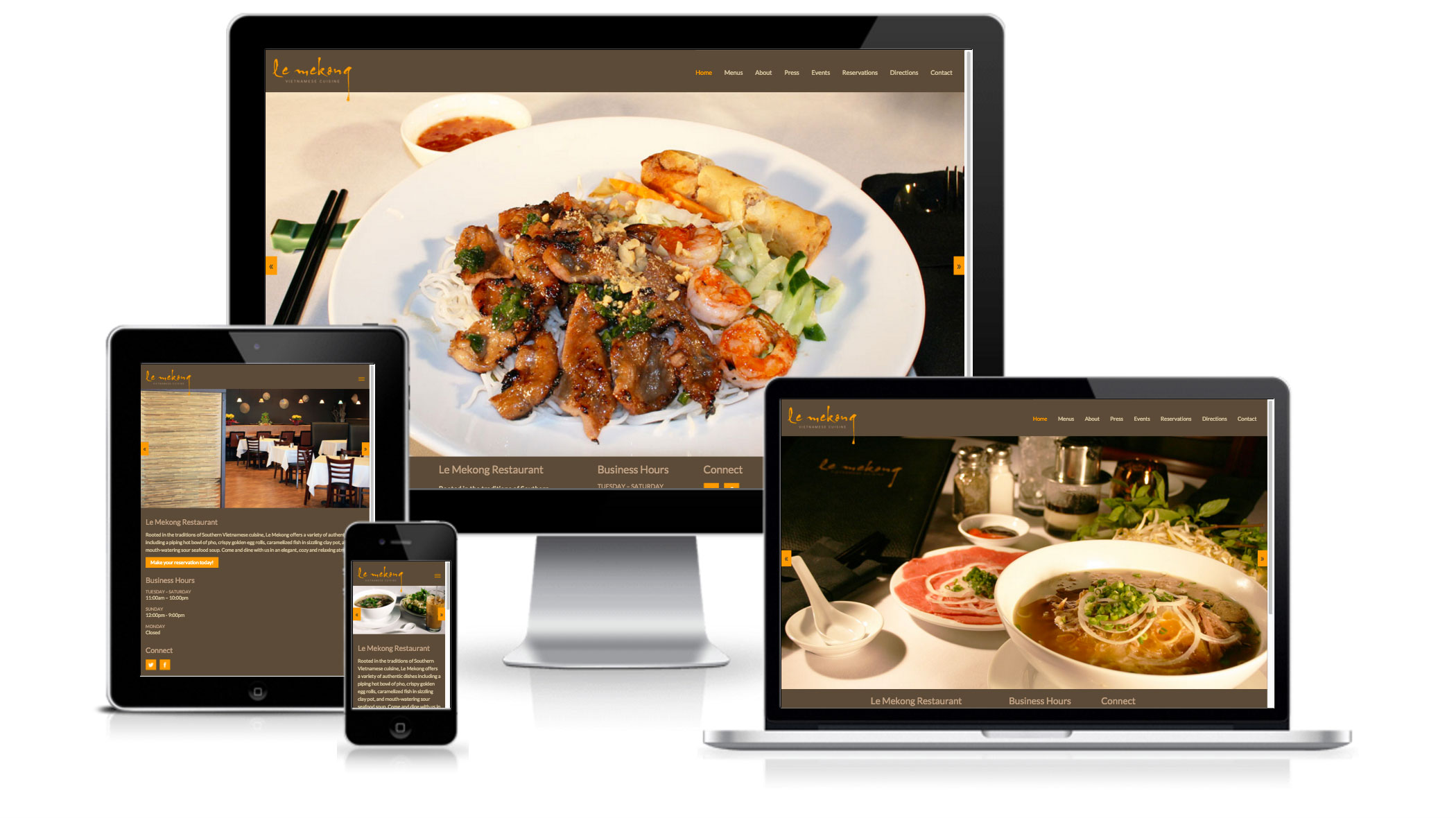 Design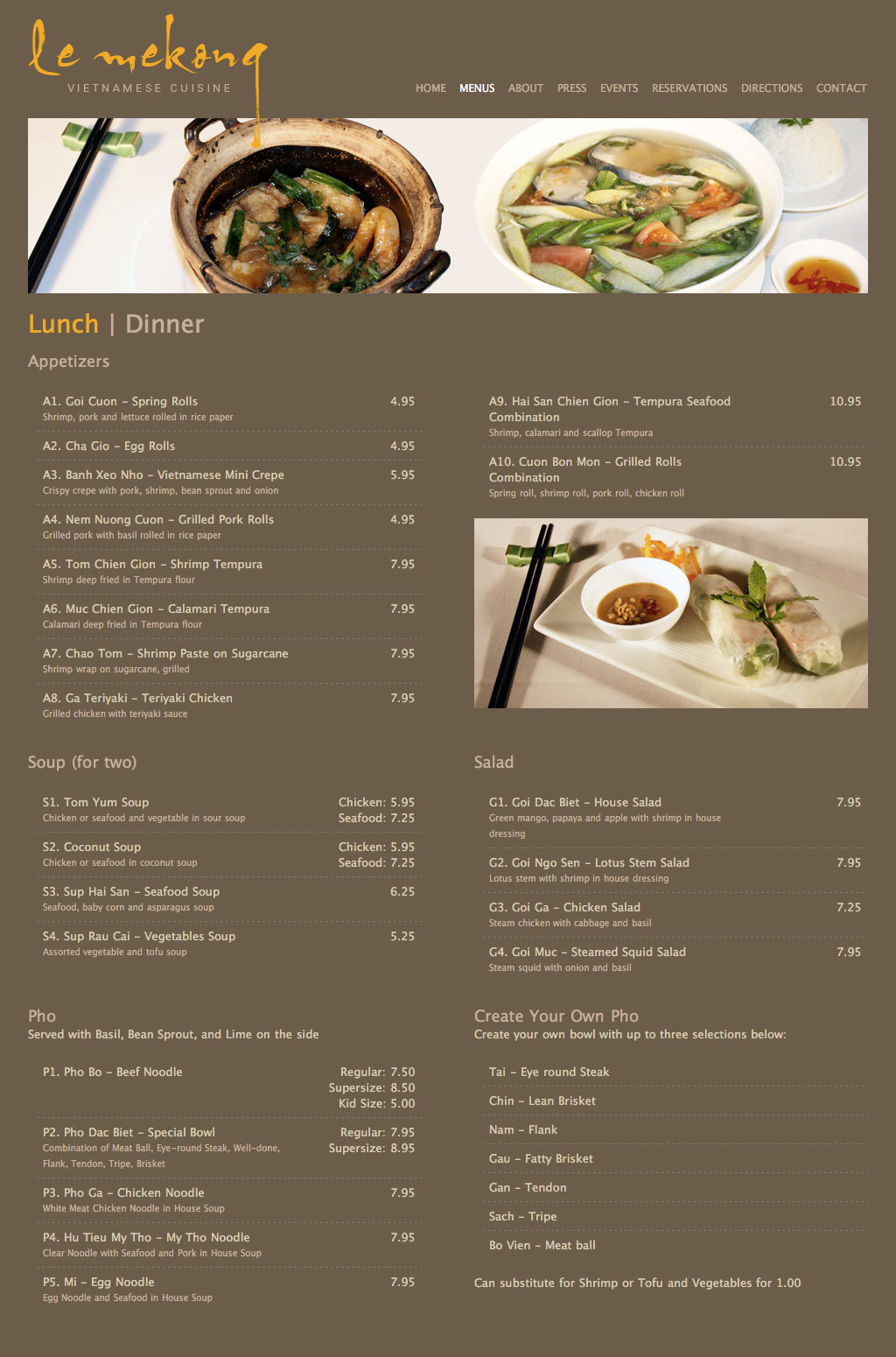 In the original contract, I was hired to design the website only, but it was expanded into creating print marketing materials including business card, letterhead, envelope, flyers, gift certificates, and employee handbook.
Identity
Designing the branding for Le Mekong was one of my favorite parts of this project. The wordmark is set in HL Thư Pháp, a popular, calligraphic typeface that is being used everywhere in Vietnamese publications. What makes this brand distinctive is the bright orange set against the brown background and complemented with the clarity of Univers typeface. While the script suggests traditional Vietnamese, the sans-serif gives a sense of modernness. From the logo to the stationary to the website, I am still proud of the work I had done for this project.